Log Cabin Hendrik – Lerbach, Osterode am Harz
Log Cabin Hendrik was completed in 1994 after a two year building period. Designed by an architect based in Lerbach, parts for the log cabin were produced in Finland and finally assembled locally here in Lerbach. Our rustic log cabin is well loved by guests especially for those with family. As the comfort of our guests are of great importance to us, we pay careful attention to ensure that our log cabin meets a good standard. We have recently renewed our classification with the German Tourist Association, and have once again been awarded 5 Stars.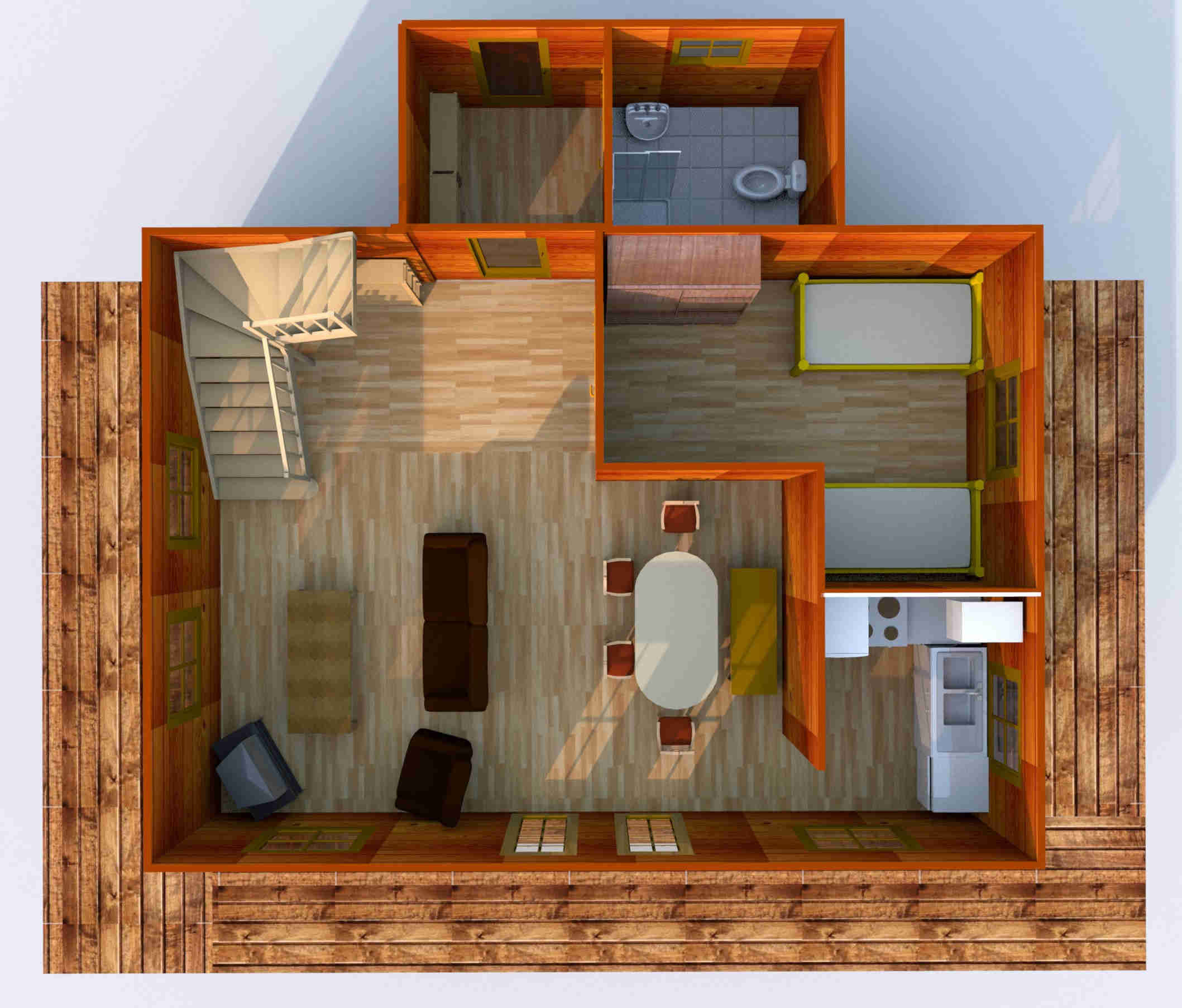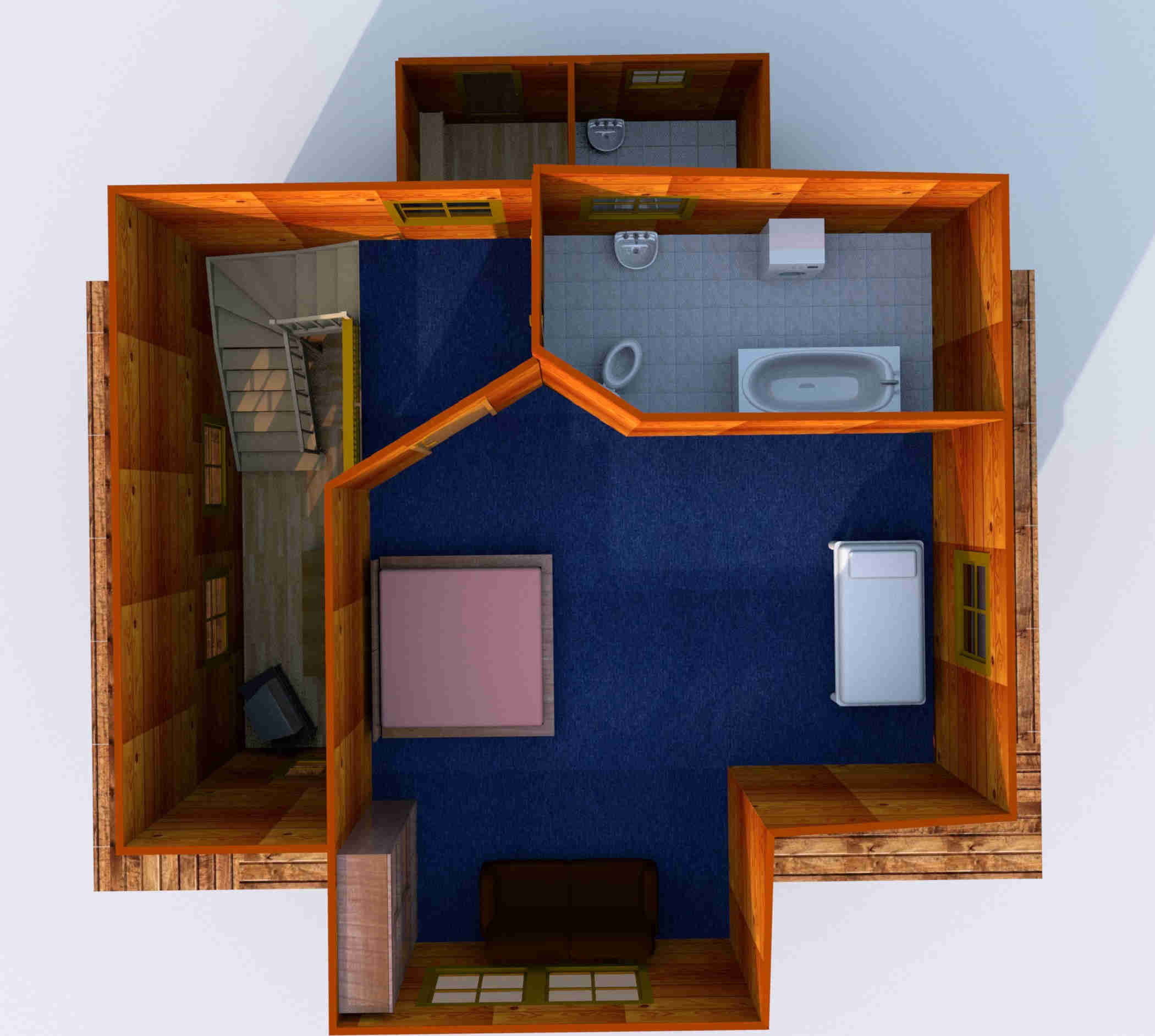 1st Floor                                                                                       2nd Floor
The log cabin has a living area of 80 meters square which spreads across two levels. Surrounding the log cabin is a spacious 30 m2 balcony. On the bottom level of the log cabin, you will find a spacious living room, guest toilet with shower facilities, a bed room (two single beds – for children or adults) and an open kitchen. Access to the upper level is located in the open area of the living room. Here you will find the second bedroom and bathroom.
MAIN FEATURES
Log Cabin for 2-4 Persons

Non-Smoking

Free WLAN (16Mbit)

1 Toilet with Shower Facility (1st Floor)
1 Bathroom with Bathtub (2nd Floor)
2 Bedrooms– 1xDouble Bed (2nd Floor), 2xSingle Bed (1st Floor)
Bed Linen & Towels
1 Smart TV – Bedroom (2nd Floor)
1 Television – Living Room
30m2 spacious covered Balcony with Outdoor Furniture
Parking Place directly infront of the House Door
KITCHEN
Electric Hob
Cutlery
Coffee Filter Machine
Toaster
Electric Kettle
Oven
Microwave
Fridge
Freezer
Dishwasher
Washing Up Liquid
ADDITIONAL SERVICES
Daily Bun Services (€5 per day) – incl. Bun Prices
Grill (free) – upon Request
Travel Crib & High Chair (free) – upon Request
EXTRAS
Washing Machine
Vacuum Cleaner
Hair Dryer
Cleaning Agents -Vinegar & Neutral Cleaner
LOCATION
Osterode am Harz – Lerbach

On a hill, in Lerbach, a quiet mountain village in the south of Harz, lays the Log Cabin. A picturesque view of hills meadows and mixed forests promises tranquility, away from stress and worry. Surrounding the suite are beech trees. An entrance to a forest park is also located nearby the suit. This forest park is perfect for walks and strolls. Along the forest park, runs the mountain stream. Within the forest park, one can hear the sound of water flowing, birds chirping and the rustling of leaves.
The "Claras Höhe" or Clara's Hill is a walking distance from the suit. Clara's hill provides a good view point of the Lerbach village. Kuhkolksklippe is another site with a good view. It is an observation tower positioned 550 metres above sea level, located approximately fifteen minutes by foot from the suit. It provides an excellent view of Göttingen town, Hanskühnenburg, and Brocken (highest point in Harz).
Calendar & Booking Enquiry – Log Cabin Hendrik